News
Create Your Own Museum is now accepting proposals!
Until June 29th, 2009, the Education department of the Guggenheim Bilbao (www.guggenheim-bilbao.es) is making an open call for proposal ideas for museums. Proposals may consist of text, images, and/or 3-D models. Selected proposals will be exhibited as part of Create Your Own Museum, an audience-participation project of Everything Is Museum, curated by artist Cai Guo-Qiang.
Everything Is Museum is a part of the mid-career retrospective Cai Guo-Qiang: I Want to Believe. Originating at the Solomon R. Guggenheim Museum, New York, the retrospective previously traveled to the National Art Museum of China, Beijing, and will be on view at the Guggenheim Museum Bilbao from March 18 - September 6, 2009.
Currently on view are selected proposal ideas from the Bilbao museum staff: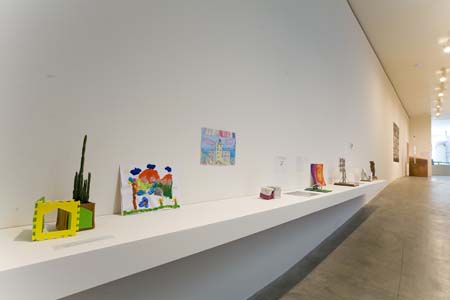 Say hello to Guztia da museo bat / Todo es museo...
The touring Everything Is Museum show has arrived in Bilbao. It features works by Norman Foster, Thomas Krens, Kiki Smith, and Tan Dun, plus a new site-specific installation by Jennifer Wen Ma.
Detail video still from artwork by Jennifer Wen Ma, Brain Storm.